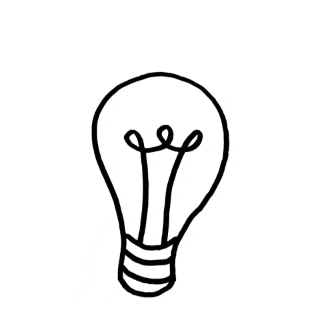 Debt Resolution, Personal Guarantee, Business Advisory
Working alongside specialist partners with decades of banking experience, specialising in providing debt settlement solutions to business clients.
​
Together we specialise in assisting SME clients with bank debt related difficulties, and it is our approach which makes us stand out and drives the success we achieve.
​
Our unique service aims to help people and businesses avoid insolvency.
Assisting directors/business owners in relation to guarantee liabilities which is of particular concern when a director is faced with the difficult decision as to the timing of seeking help in relation to a company insolvency.
Many of our clients tend to fall into the following categories :

Buy to let investors in negative (or insufficient ) equity

Businesses that are already in the bank's debt recovery process and so may be facing the immediate threat of repossession/sale of assets

Businesses that are likely to enter into the debt recovery process and who may be managed within their banks business support divisions

Business owners who may be being pursued for residual debt or guarantee liabilities

Businesses whose debt has been sold (or is in the process of being sold) to venture capitalists
Different Approach
Banks are generally very good at preparing robust standard legal documents although their internal procedures and general behaviour towards the client are often open to question. We have seen many examples of bank's using their dominant position to manipulate businesses and business owners to their own advantage, in areas such as inappropriate loans, personal guarantees and excessive fees.
Unfortunately, these failings tend to be ignored, either because they are not immediately apparent or their potential importance is not understood, resulting in the banks dominating the debt recovery process to the detriment of the client.
Our specialists are not 'anti bank' but rather seek to redress the balance by giving SME's access to consultants who have a wide range of both banking expertise and business experience, and who have been successful in negotiating settlement solutions over several years.
As part of the initial investigatory process we audit the client's dealings with the lender to review any concerns raised and identify any shortcomings or irregularities.
The outcome of this review, together with the client's individual circumstances, will then become a key factor in subsequent settlement negotiations.
​
Our reviews can, and frequently do, highlight points which could cast doubt as to the validity of the bank's position. However, our primary objective is to seek a negotiated settlement which reflects both the concerns raised in our review together with the client's individual circumstances. Naturally we can't promise to provide a settlement agreement in all cases although, our investigatory process, together with the experience of our consultants, puts us in a unique position to facilitate sensible debt settlement solutions for our clients.
​
We do however believe in our ability to deliver a successful outcome, so much so that the majority of our fees are success related.
Our objectives do of course vary depending on individual circumstances at the time of our appointment - e.g.
at one extreme we have achieved reduced debt settlements for buy to let investors who were being pursued by bank solicitors for residual debts following the forced sale of their property portfolio by LPA Receivers and,
at the other extreme we have secured the partial write off, of existing bank facilities to enable trading businesses to continue.
​
To date our specialist partners have successfully assisted SME clients with secured and unsecured bank debt totalling in excess of £17m achieving direct debt reduction savings approaching £6.5m – an average debt saving of around 35%/40%. Our success rate for unsecured debt alone (including personal guarantee liabilities ) is even greater achieving debt reduction savings of in excess of 70%
​
Act Now! Our specialist partners are always happy to talk to businesses on a confidential basis and all initial consultations are free of charge and without obligation.